Join China's World Class Pediatric Development & Rehabilitation Team
LIH Olivia's Place offers world class, multidisciplinary centers with physical locations in Shanghai, Beijing, and Shenzen, China. Satellite services are also provided in nearby cities. Our mission is to provide high quality, affordable pediatric therapy & developmental service for children of all age and abilities, regardless if they are local, expatriate, special needs, or typically developing. We call this "World Class Care for All Kids."
In addition to seeing clients, our clinical staff offers classes to the community in both English and Chinese, teaches and volunteers at local schools, hospitals, clinics, orphanages, and universities, and provides training for local therapists. Closely related to our centers is Olivia's Foundation, which provides funds to cover the cost of care for families that cannot otherwise afford services and works to further our vision of spreading high-quality therapy throughout China.
Why Choose LIH Olivia's Place…in China?!
Living and working in China can be the personal and professional experience of a lifetime.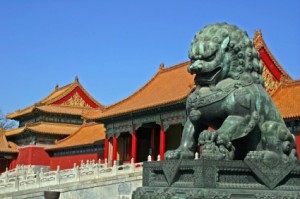 I like the family feel of Olivia's Place and the way we all work as a team. I've had the chance to do things here that I would never get to do in the UK.  I have treated diagnoses that are rare in the UK and am helping to develop new services to reach children who have been missing out on therapy. Living in China requires some sacrifices, and working at Olivia's Place takes dedication and committment. However, they are both more than worth it for what you gain in return." – Lis Ringrose, Physical Therapist & Olivia's Place Clinical Director
"I was inspired to join Olivia's Place because of the company's core purpose, "to change the way therapy is done in China." I firmly believe that the company's growth and the number of our growing affiliations attests to our desire to exact change in China and make a difference on an individual and societal level.
Learning to navigate between Western and Chinese culture stretches me in all areas of life.  It is an exciting time to be in China, with numerous opportunities to network with people, to be challenged, to learn new skills, to grow on a professional and personal level, in a safe and supportive environment." – Angela Gong, Speech-Language Pathologist
"I like the constant exchange with colleagues and parents from different countries. I have had the opportunity to further my professional goals at Olivia's Place by learning new techniques, working with professionals from other disciplines, and treating children of various ages and diagnoses.  I like to go to work!" – Eva Steins, Occupational Therapist
Are you a Good Fit for Our Team?
We want to hear from you if you are a professional from one of the following disciplines:
Speech-Language Pathology
Occupational Therapy
Physical Therapy
Clinical or Educational Psychology
Special Education
Behavioral Therapy/Applied Behavioral Analysis
Developmental Behavioral Pediatrics
We are seeking candidates who are dedicated to a multi-disciplinary approach and have a strong customer service orientation. Candidates must be fluent in English.  Additional language fluency, particularly Mandarin Chinese, is preferred.  Candidates should have Master's degree (or equivalent program) and proof of professional license or certification.  
Contact us
to learn more about current positions and specific requirements.
Benefits:

We promote a work environment that enables you to provide care that is individualized and child-centered with the following benefits:
Cross-disciplinary staff of physicians, physical, occupational, and speech therapists, psychologists, and learning specialists.
Opportunities to gain experience in areas of interest
Share in company's community outreach mission
Ownership in the company (employee stock/profit sharing programs)
Referral bonus programs
Competitive salary with visa sponsoring
Continuing education programs