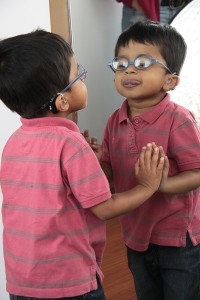 Speech Therapy (Speech-Language Pathology)
Speech therapy is basically communication therapy. Speech therapists help people who have difficulty communicating in any mode, either verbal or written. They assist people who have trouble understanding speech or who find it difficult to read. For infants and toddlers, speech therapy may involve teaching parents how to provide a rich language environment and how to facilitate language development for their child.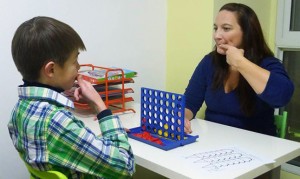 Sometimes sign language and picture communication books are used to help young children communicate before they can talk. Although parents and therapists alike would like every child to speak if possible, it is important to help a child convey wants and needs using any mode possible in the early stages. This fosters learning, builds vocabulary, and reduces frustration.