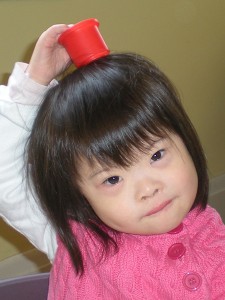 In addition to assisting with therapy costs for individual children, Olivia's Foundation promotes access to high quality therapy for all children in China and acts as a community resource for the development of inclusive school models. We partner with local hospitals, rehabilitation centers, schools, orphanages, and other organizations to provide technical expertise, training, and other resources. The foundation also coordinates our staff's pro bono work and major volunteer initiatives in China.
Donations of time and resources to the foundation offset the standard cost of care for families in financial need, regardless of their citizenship. An external review board grants funds using criteria that take into consideration both the family's financial situation and the severity of a child's needs.
For more information about Olivia's Foundation programs and how you can help, please contact us.
2012-2013 Foundation Support
Olivia's Foundation has received generous contributions from many individual and corporate benefactors  to help provide treatment to children in need. We would like to express our sincere gratitude to:
Asia Legal Resources (Beth Bunnell & Lucy Li)
China Population Welfare Foundation
Chinese Language Center at JBC
Quynh Chow (Rotary Club of Shanghai 2012 Leadership Award Proceeds)
Cub Scouts Pack 12
East West Theater Company
Expatriate Professional Women's Society (EPWS)
Cathy Hsu
Dr. Laura Lofy
Hirono Magistrali – Kundalini Yoga and Personal Coaching
Christine Nguyen
Mae-Ling Tien
Maggie Tai Tucker
Minzu Hospital
The Rodavich Family
Amy Vijayanagar
---

Kids Helping Kids: Quynh Chow Accepts a Donation on Behalf of Olivia's Foundation.