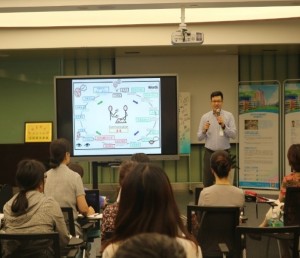 Kunming LIH SkyCity continued to focus on clinical training opportunities for hospital staff and clinicians across the region throughout the summer, with special events in developmental pediatrics, neuropsychology, and pain management.
On August 5, international and domestic specialists were invited to attend a workshop at LIHSC on the topics of "parenting and behavioral development of premature infants," "development, behavior, and parenting," "child life, recreational therapy, and social involvement," and "strategies to prompt child communication." Special guest Joanne Ennion, Audiologist, M. Aud, B.Sc, held a lecture on "the development of audiology in pediatric rehabilitation."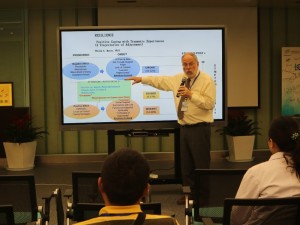 Also in early August, Dr. Phil Morse, a neuropsychologist from the US specialized in acquired brain injury and stroke rehabilitation, held three lectures. Topics were focused on anxiety and depression after stroke; stroke in right side of the cerebral hemisphere; memory loss and the elderly.
Dr. Morse has extensive experience in cognitive rehabilitation and education in the United States. Playing a significant role in American Congress of Rehabilitation Medicine (ACRM) and serving as the Chair of Stroke ISIG, he was recently honored as a Distinguished Member of ACRM. During the past three years, Dr. Morse has been cooperating closely with New Zealand Government on acquired brain injury rehabilitation.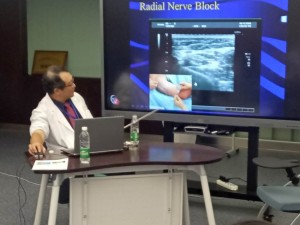 Dr. Boxu Chen visited LIH SkyCity Hospital to provide a workshop on chronic pain management and rehabilitation from 9-11 August. Dr. Chen is the director of the rehabilitation department at Taipei Chang Gung Memorial Hospital, as well as the PHD counselor at Taiwan University and Chang Gung University. The training he provided to physicians and allied health professionals focused on musculoskeletal problems and neuropathic pain.